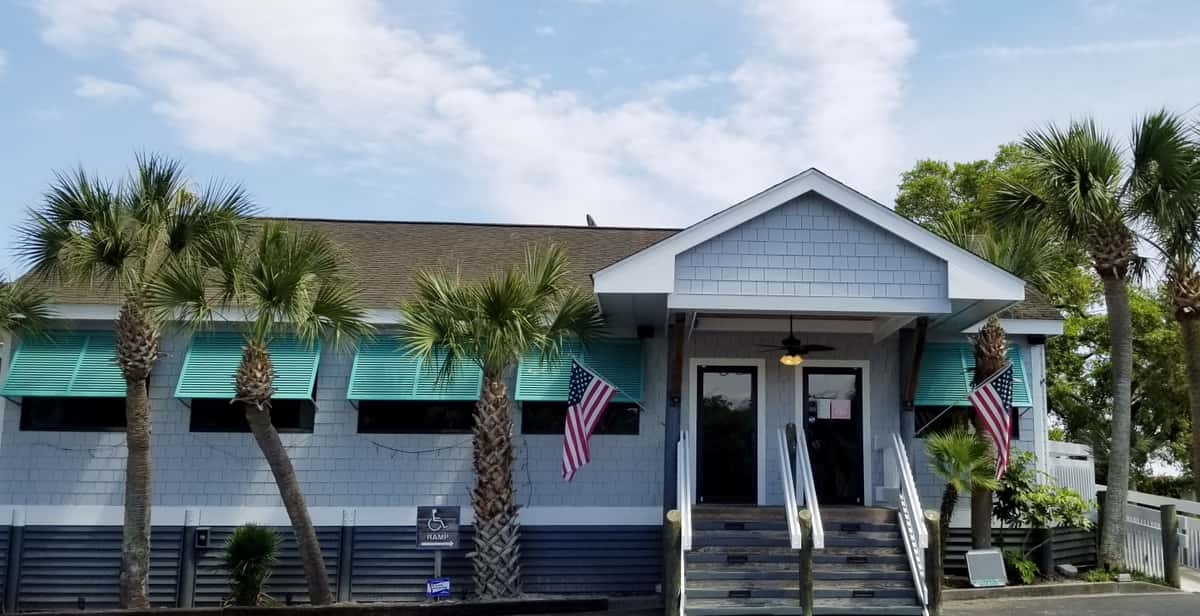 About Us
The Story of the Blue Marlin


Sara J's is a family-owned restaurant that enjoys serving fresh quality seafood. We also enjoy sharing our fishing adventures with you and your family.


The walls of the waiting area are adorned with a few of our fishing pictures and articles. The three hanging lights in this area were designed from fishing teasers, which are normally pulled behind sport fishing boats to attract billfish. The memories of our most exciting fishing expeditions are with us every day, mounted on the walls of our restaurant. They are the Sailfish, weighing 42 pounds, the Dolphin at 68 pounds, the Blue Fin Tuna at 396 pounds, and our most prized trophy of all, the Blue marlin at 507 pounds.


The marlin was caught May 20, 2004, in a billfish tournament on our boat, the Done Diggin. We were 72 miles off the South Carolina coast when the Blue Marlin inhaled our bait, which was horse ballyhoo. It danced on its tail, and in spite of our tremendous struggle, we truly admired the majesty of the fish as we enjoyed the show that it put on for us. It took 36 minutes to catch, gaff, and boat the fish. To our great amazement, and to everyone else's in the tournament, the Blue Marlin weighed 507 pounds and measured 110 inches in length. Our crew was elated to have won a large jackpot for our day's adventure, but the real reward was the catch of the Blue marlin and the money was just an added bonus.


While you are enjoying your dinner and our marvelous view of the marsh, please cast your eyes on our majestic Blue Marlin where it now graces the wall of our dining room. We hope that you have a pleasant visit with us at Sara J's and we truly appreciate your business.